Brand Identity System
The current logo and brand identity system of ASG was approved by the Board of Directors and officially applied from January 1, 2023.
The ASG logo consists of two components: a symbol and a wordmark.
The symbol is set on a triangle background with three strokes in vibrant color scheme to imply balance, connection, and movement. The strokes are also reflection of ASG's three key business pillars: logistics services, aviation services, infrastructure & industrial park development.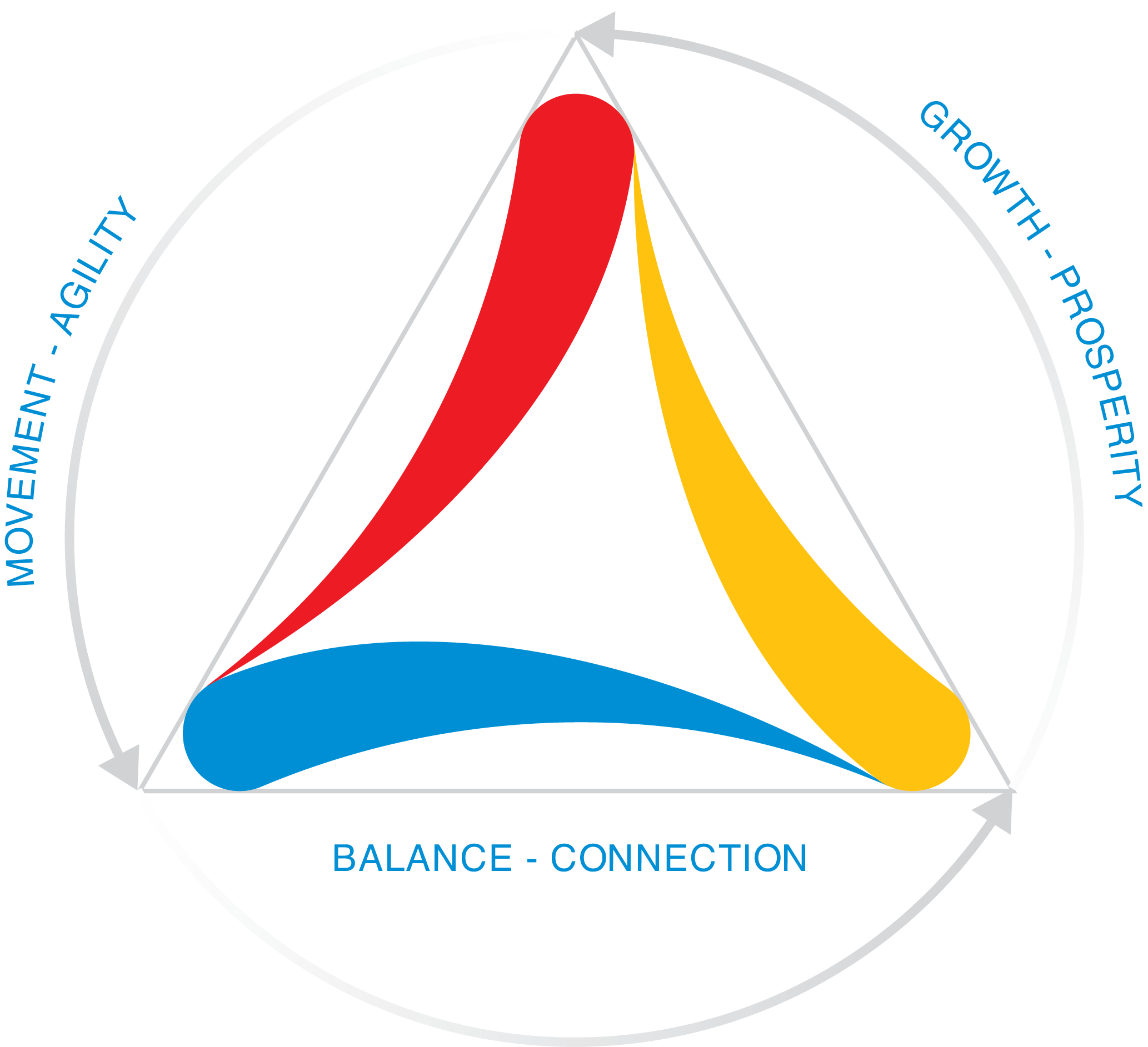 Also, the ASG wordmark is crafted by a combination of bold and thin strokes, giving a sense of energy and agile movement.
The defining color (primary color) of the ASG logo is sky blue, which conveys trust and responsibility. The secondary colors, red and yellow, respectively indicate passion and prosperity.
The harmonious combination of the symbol, wordmark and color schemes, highlights the overall stability and continuous movement.