ASG's new logo and brand identity system have been officially applied since January 1st 2023. To build a uniform identification system, ASG Corporation and member companies have been applying it to their products/publications.
ASG Transport Company Limited (ASGT) has introduced the new look of 5-ton trucks. These are the first vehicles to be newly painted and are expected to be painted uniformly on all 100 of the company's trucks.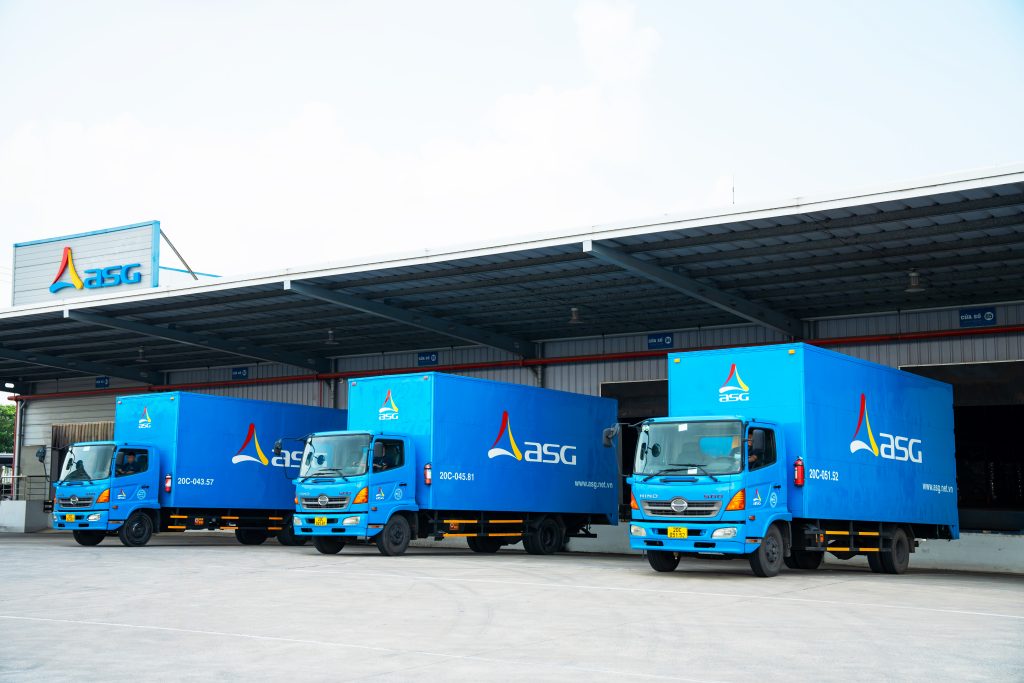 All newly painted vehicles are carefully calculated to ensure the standards of the new brand identity with the brand's signature blue color, font and safe distance.
This is not only to synchronize the company's vehicle fleet but also to spread and increase ASG brand recognition. Every vehicle traveling on the roads is a journey to serve customers, demonstrating ASG's professionalism and prestige in the field of Logistics.
Let's admire the "new shirt" of the ASGT trucks through these photos below:
As a member of ASG Corp., ASG Transport Company Limited (ASGT) was established on October 29, 2019 as a unit specializing in providing professional transport services. This is a company providing professional transportation services.
The main services that ASGT provides include:
Transporting to Off-Airport Cargo Terminal
Transporting consumer goods
Transporting special goods such as: refrigerated goods, chemicals, and high-value goods
Warehousing services
Lifting and packaging service
ASGT contact: Mr. Do Duy Anh | Hotline: +84 981 613 556