On October 21, 2022, at Van Tri Ecological Area, ASG Group Joint Stock Company held the 12th Anniversary of the Company's establishment (October 22, 2010 – October 22, 2022).
Attending the 12th Anniversary Ceremony, on the side of the Board of Directors, there were Mr. Duong Duc Tinh – Chairman of the Board of Directors, Mr. Truong Minh Hoang – Deputy General Director in charge and collective staff of the Group office. ASG team.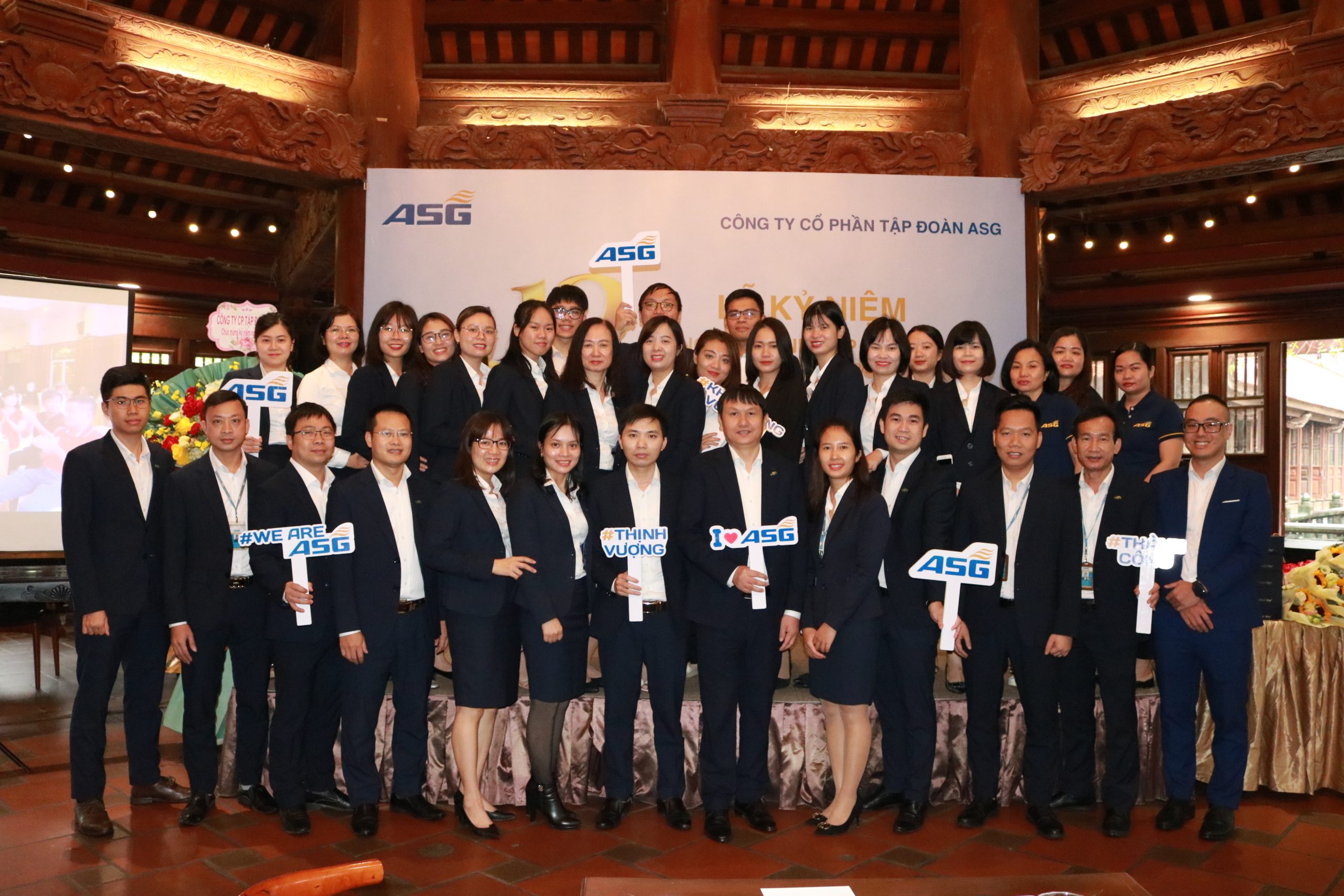 ASG Group's staff and employees
Looking back on the 12-year journey of establishment and development, with the close direction of the Leaders as well as the trust from shareholders, partners, customers, especially the dedication of all employees. employees in the ASG system have made ASG Group as strong as it is today.
Speaking at the ceremony, on behalf of the Board of Directors, Mr. Duong Duc Tinh – Chairman of the Board of Directors shared: "12 years have witnessed many ups and downs of ASG. However, so far, we have achieved proud results. After 12 years, the scale of the Group has grown strongly with 23 subsidiaries and 1 branch, operating in all 3 North, Central and South regions. Personnel has increased to more than 2,000 employees and is expected to have total assets of about 3,000 billion with a revenue of about 2,000 billion in 2022. Let's not only try to fulfill our tasks but also promote the spirit. teammates, support each other, work together to achieve the highest efficiency. These are very specific things for us to contribute every day to the overall development of the whole Group."
The Board of Directors of the Company also expressed their gratitude and deep gratitude to the contributions of all of you – who have been, are and will work together to build the growing ASG system.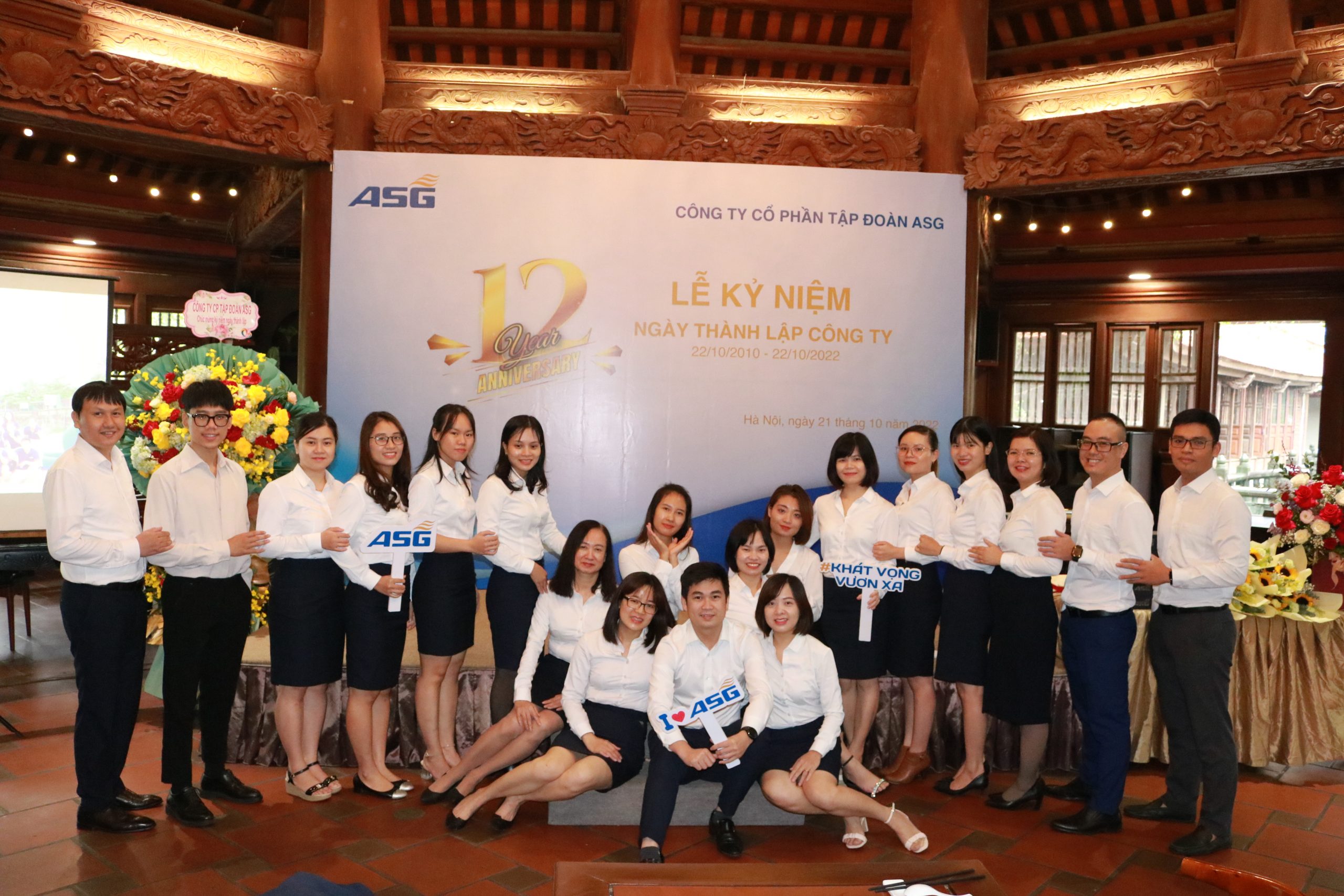 Company's 12th Anniversary Celebration
The recognized efforts have demonstrated the belief and determination to unite and develop of the entire ASG Group.