On October 20, 2023, at Long Bien Palace, ASG Corporation held the 13th anniversary celebration (October 22, 2010 – October 22, 2023) with the theme Keep Growing Strong.
Attending the ceremony were the Corporation's Board of Directors, Board of Directors Representatives of member companies, and the employees of the ASG Representatives Office.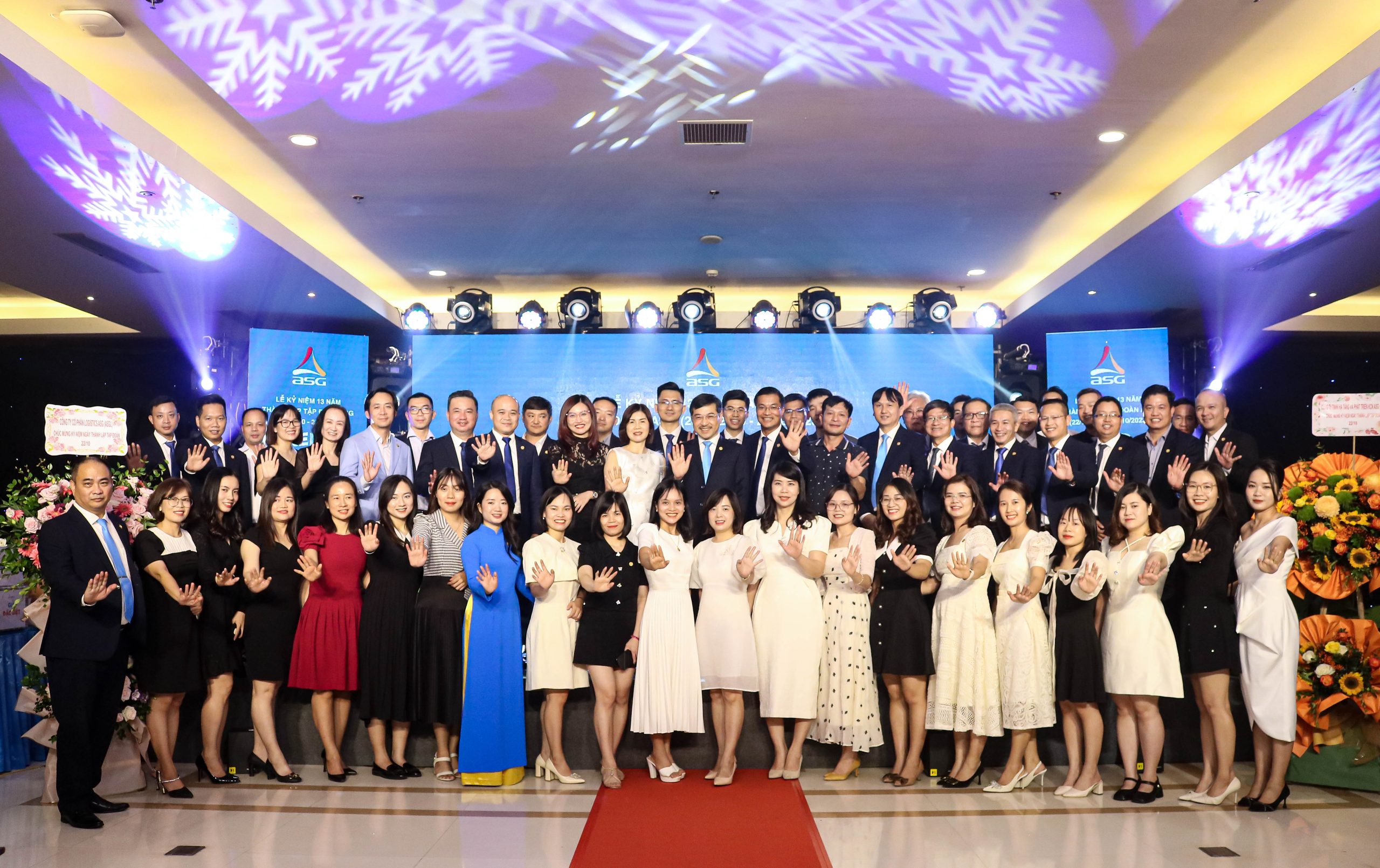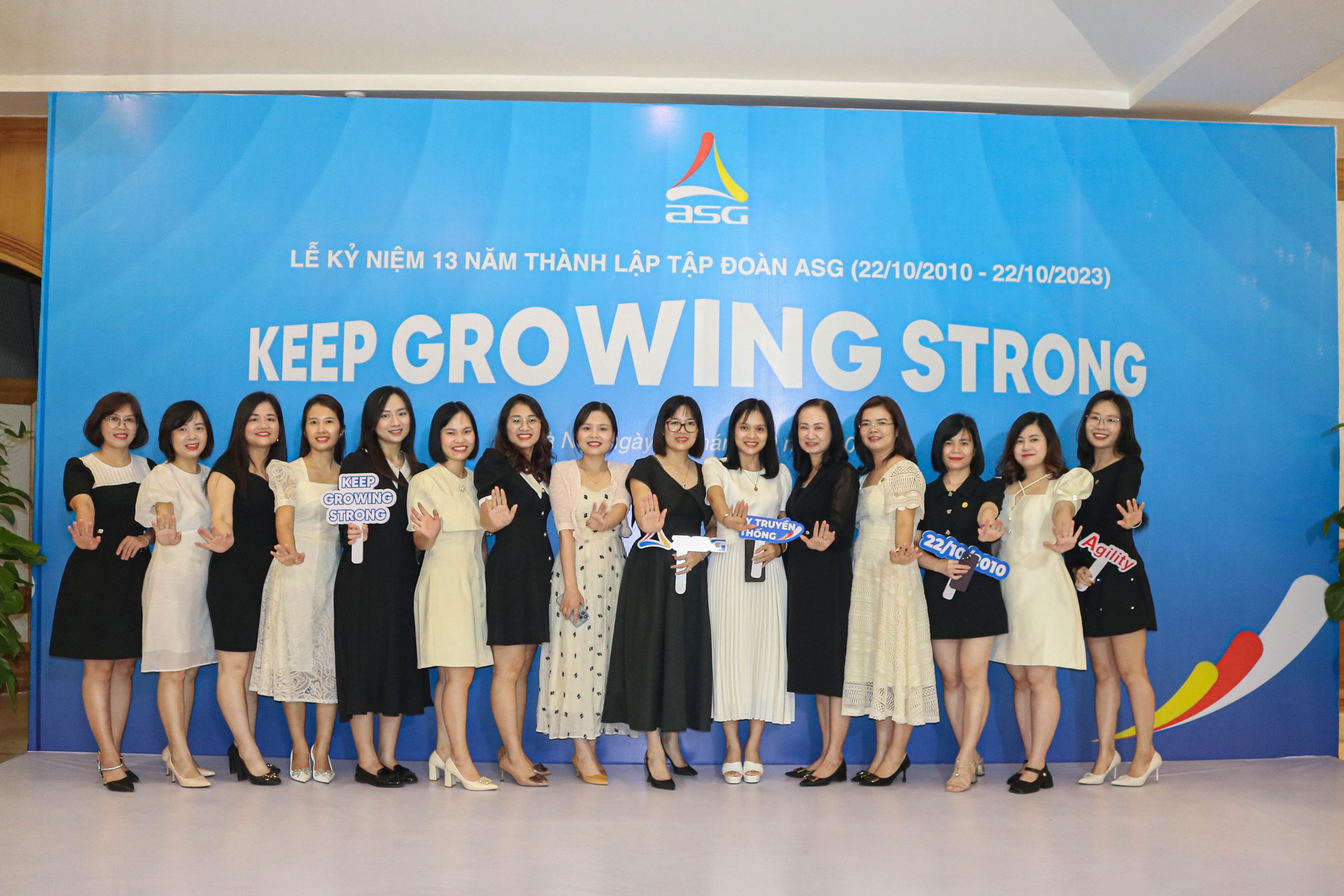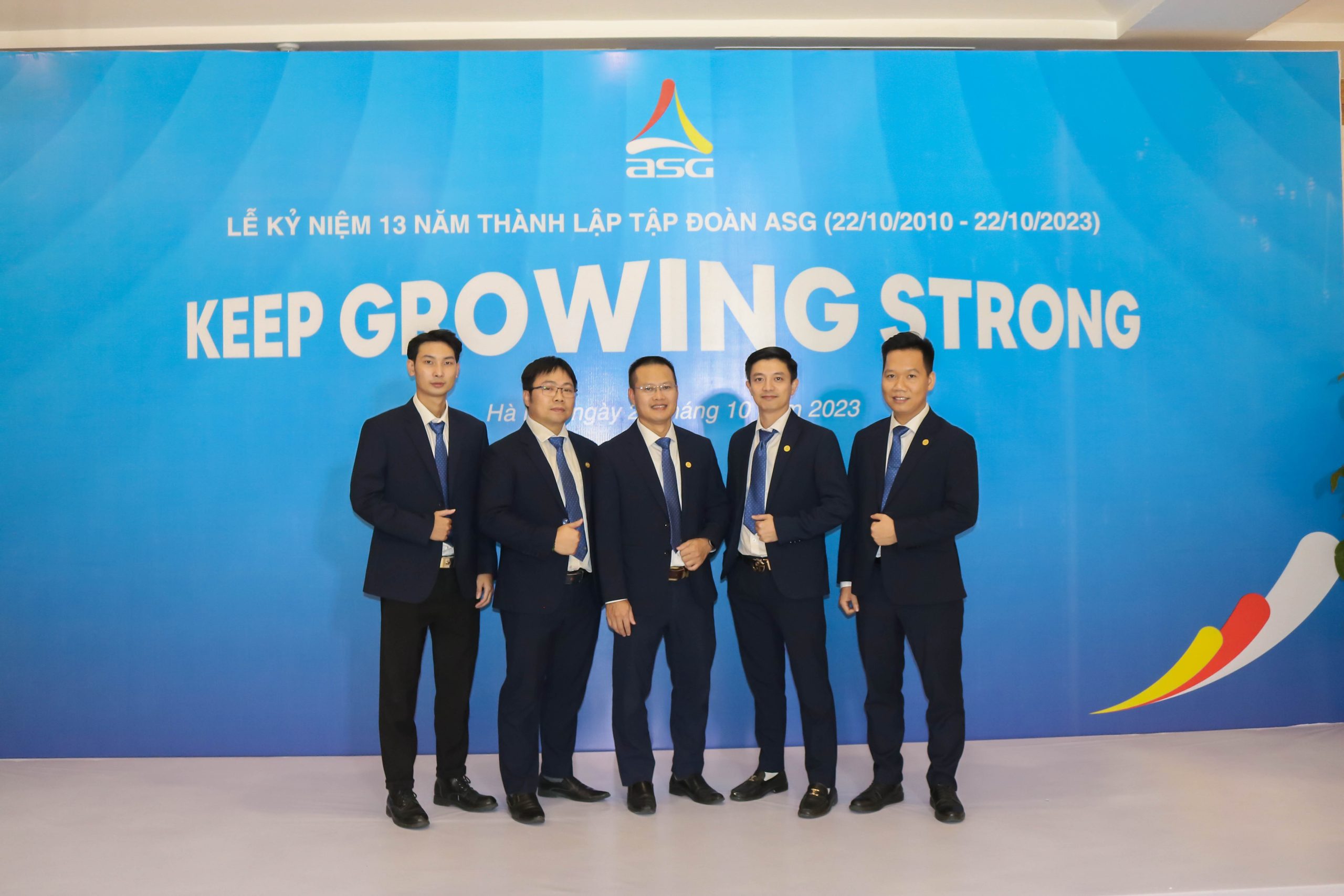 Some photos from the 13th-anniversary celebration of ASG Corporation
13 years – ASG has gone through a proud journey with a steadfast goal to create a reputable and strong brand in the market while bringing practical values to all customers, partners, employees, and social community.
Speaking at the celebration, Mr. Duong Duc Tinh – Chairman of the BOD shared the journey during 13 years of construction and development, and at the same time expressed gratitude for the contributions of ASG employees' intelligence and effort: "Compared to 2019, we have achieved outstanding development in scale, the number of member companies increased by 2 times, equity capital increased by 2 times and revenue increased by 3 times. To achieve that result, it was the great effort of all ASG employees. I believe that each member always has a certain responsibility and mission in the ASG's development, so it requires us to make more efforts, but the glory achieved will be much greater."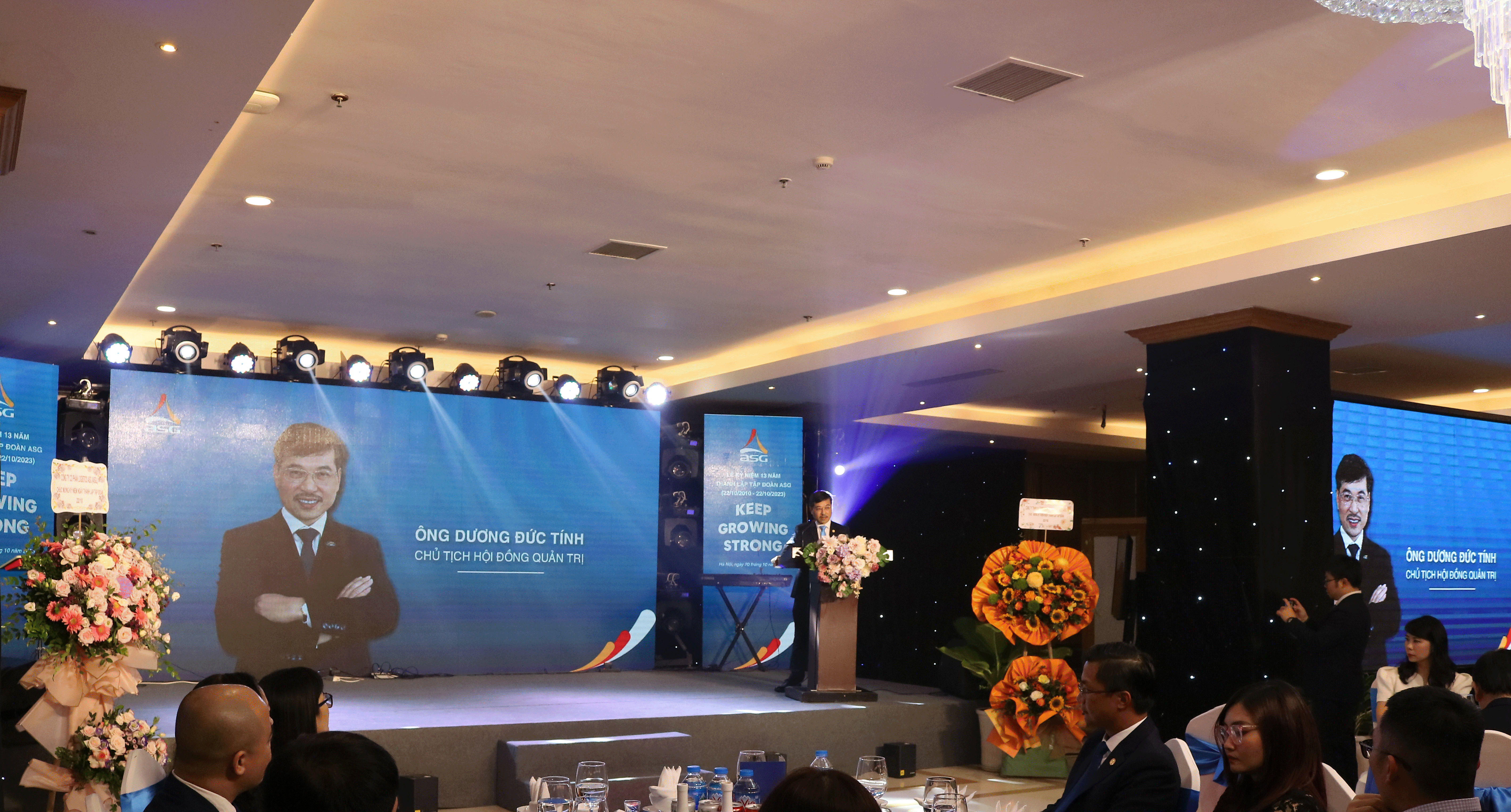 Mr. Duong Duc Tinh – Chairman of the BOD speaks at the celebration
2023 is also the first year that ASG Corporation deploys a new brand identity system and officially puts into use the three core values of "Flexibility – Solidarity – Development" with the "Grow Together" Slogan. Therefore, in addition to organizing activities for the celebration, the Corporation launched a contest to learn about core values, slogan and awarded individual, groups who excellently won prizes in the competition.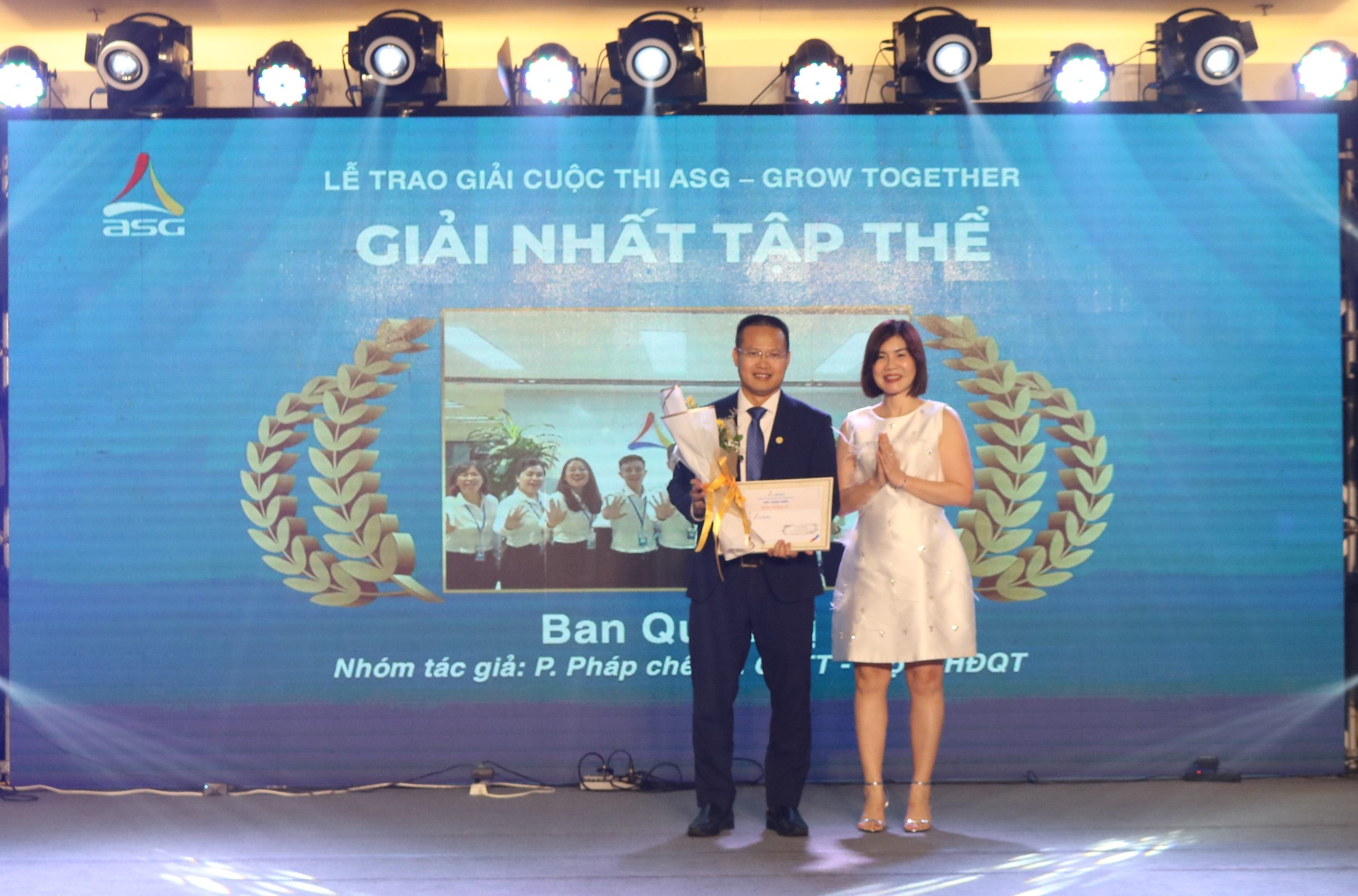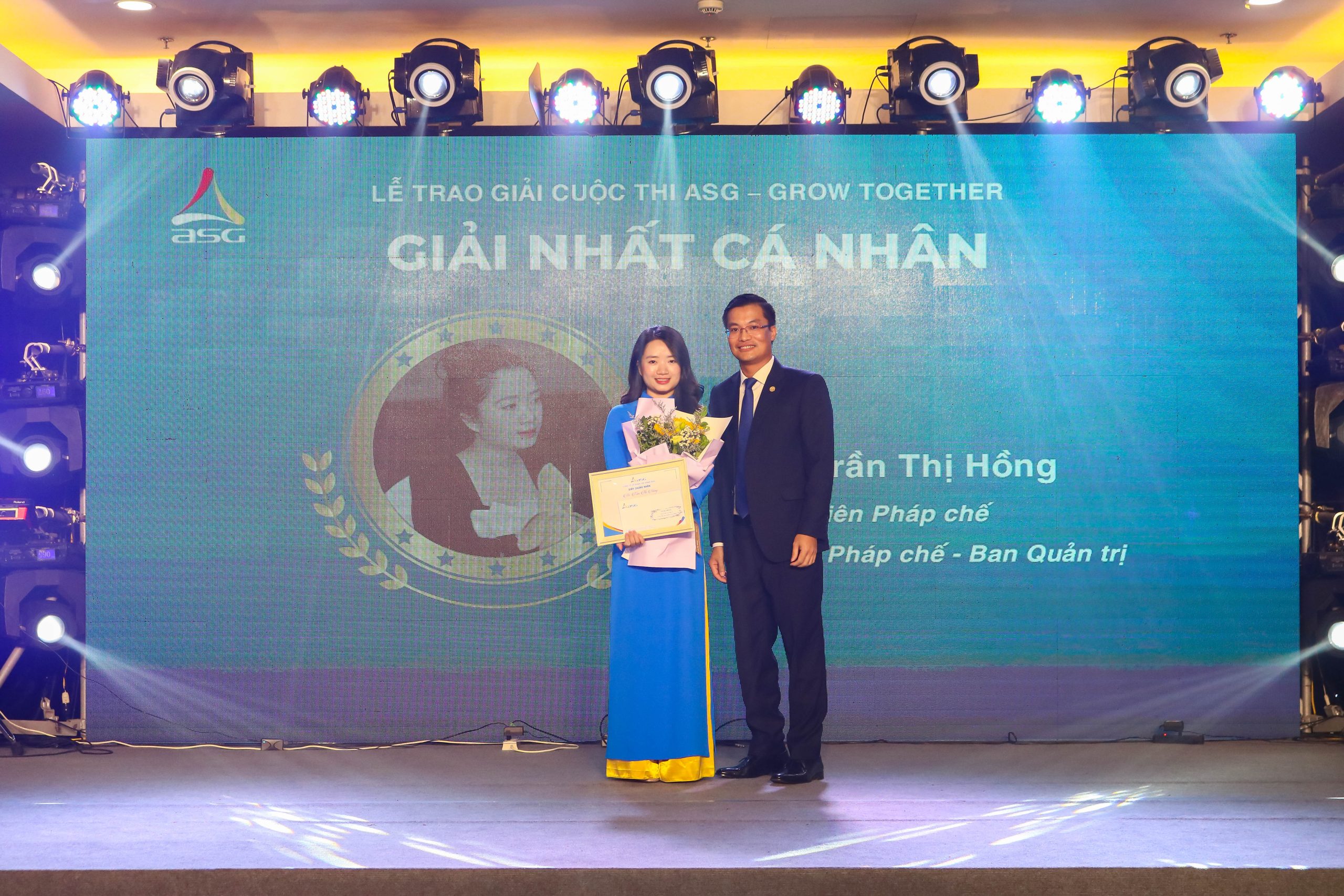 Individuals, groups won prizes in the ASG-Grow Together competition
From its achievements, ASG Corporation confidently sets its sights on reaching out, creating a solid foothold in the domestic and international markets, affirming its pride as a prestigious and trustworthy brand.