Through ASG Logistics, ASG Group has become the parent company of Vinafco Joint Stock Company, holding more than 17.4 million VFC shares, equivalent to 51.59% according to information announced on stock trading results on the 27th. May 2022.
Up to now, ASG Group is known for its strengths in the field of air logistics, pioneering in investing and operating the long-term air warehouse model in Vietnam. Despite having a great name and advantages in the field of air logistics, ASG still has shortcomings in the field of sea logistics, not really competing in the field of road and distribution of goods (D.C).
Meanwhile, VFC Company is one of the largest logistics enterprises in Vietnam with a history of 35 years of development, and is one of the top 10 most prestigious logistics companies in Vietnam. In addition, VFC has strengths in the field of multimodal freight transport, warehousing services, goods distribution, sea transportation with a network of distribution and service centers in all three North regions. Central South.
VFC owns the pieces that ASG lacks, which are sea and road transport. When bringing VFC into the Group, ASG has completed its goal of expanding its business scale, diversifying industries, and completing the logistics ecosystem in both quality and quantity with three key areas: aviation. , road transport, sea transportation. This is also considered a strong push for ASG Group to dominate Vietnam's logistics market share.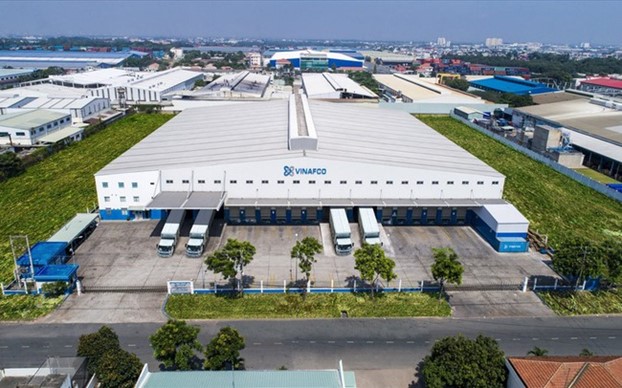 VINAFCO Joint Stock Company (VFC) is headquartered in Tu Khoat Hamlet – Ngu Hiep Commune – Thanh Tri District – City. Hanoi with nearly 1,000 employees across the country, VFC owns 8 member companies and large warehouse systems in key economic areas such as: Hanoi, Hai Phong, Da Nang, Ho Chi Minh City, Binh Duong, Dong Nai…
The combination of the VINAFCO brand will contribute to "increasing the strength" of the Group, raising the level of logistics services and enhancing the brand value of ASG. In addition to receiving financial benefits from VFC's dividend stream, the maritime and landline business will enhance ASG Group's position in the market as a service chain owner. gold" of the logistics industry.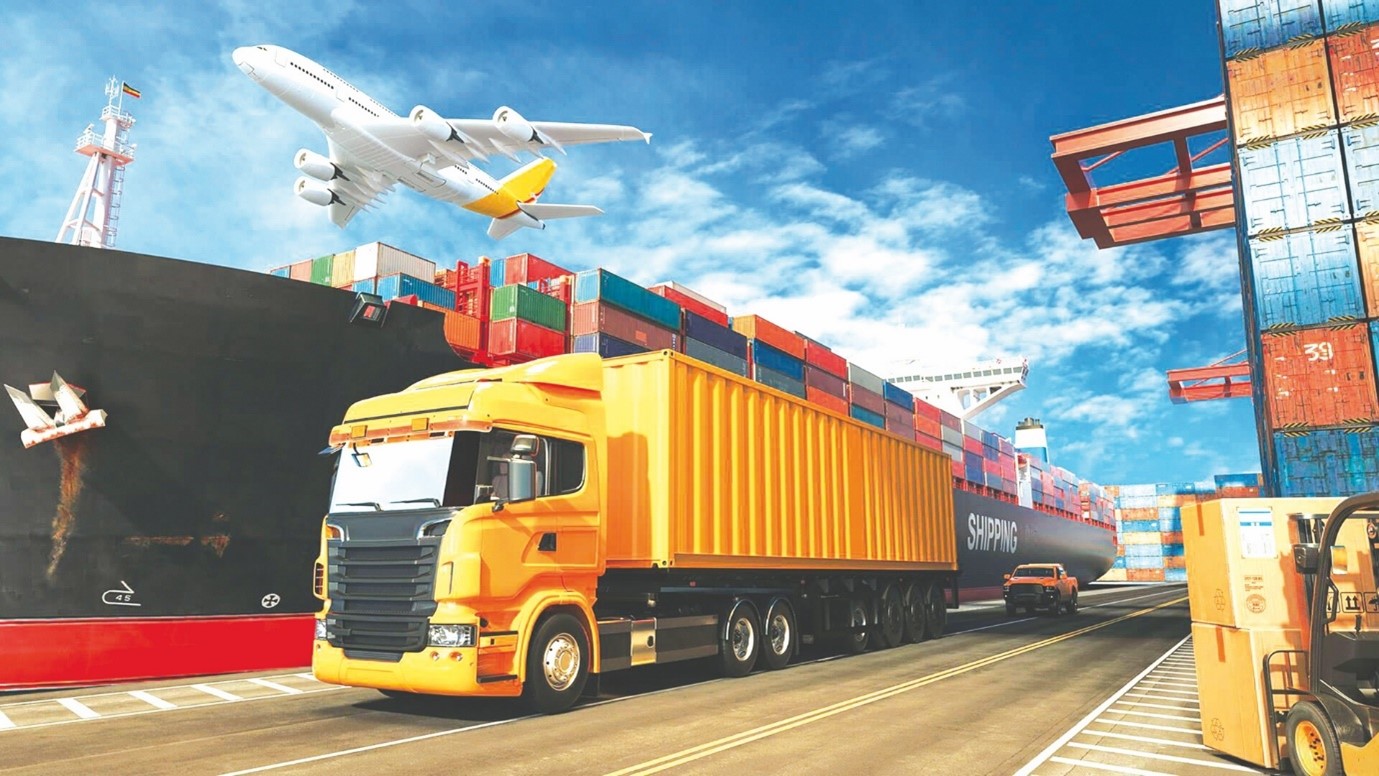 In addition to logistics services, ASG Group develops two other strategic business areas: aviation services, infrastructure investment and industrial park development. In particular, the field of infrastructure investment and industrial park development is relatively new and has less advantages compared to the other two areas of ASG. However, with the orientation of developing and operating industrial parks with outstanding utilities such as integrated logistics centers right in the industrial park, the dominant ownership of VFC will also help ASG gain the capabilities and benefits. The "foreign" competitive position in the field of industrial real estate is very attractive today.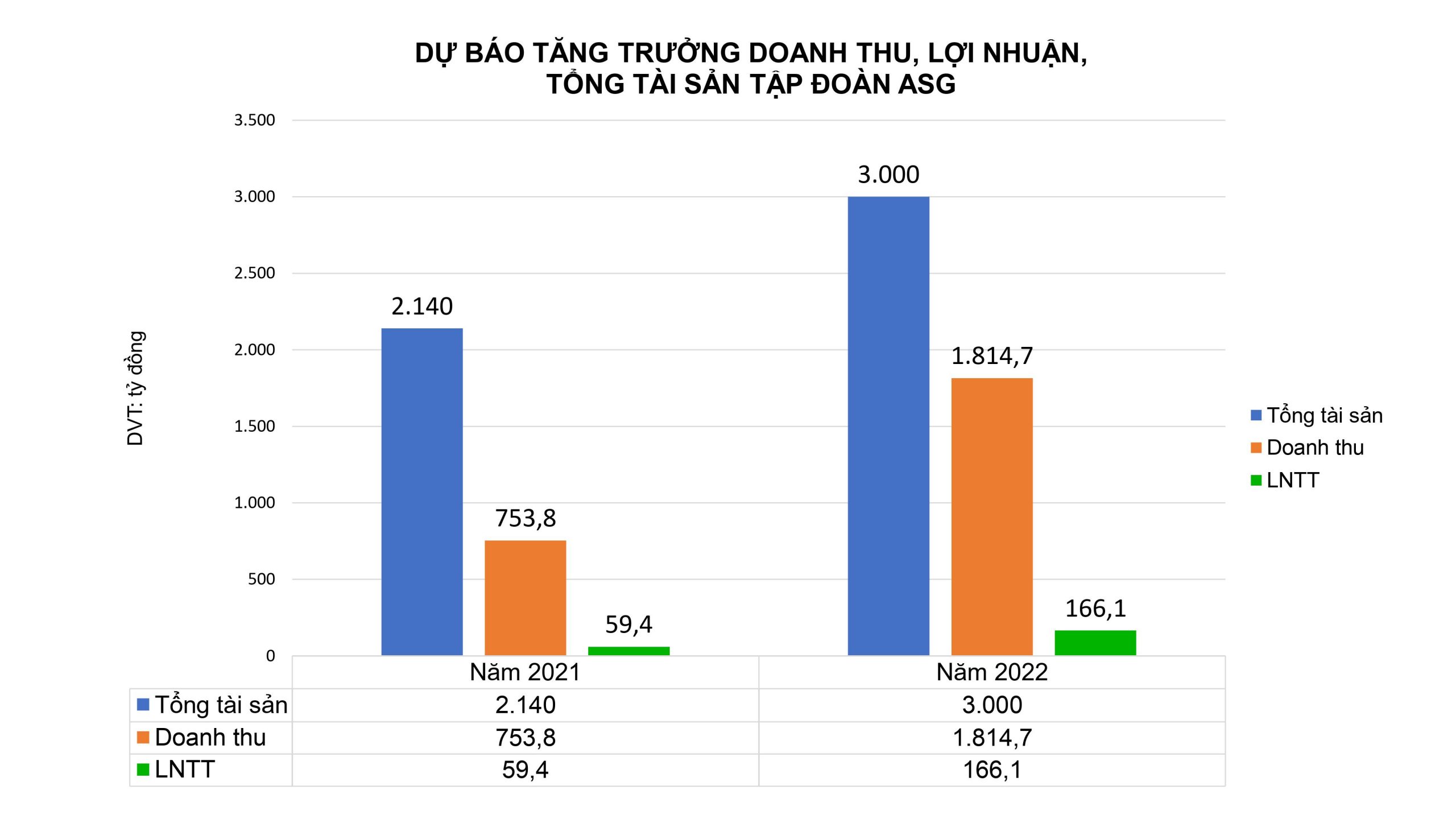 With this milestone, ASG Group is ready to seize the "golden" opportunities that the market brings with a system of diversified subsidiaries that are closely linked, creating synergies and dominating the market in different regions. domestic and international areas.