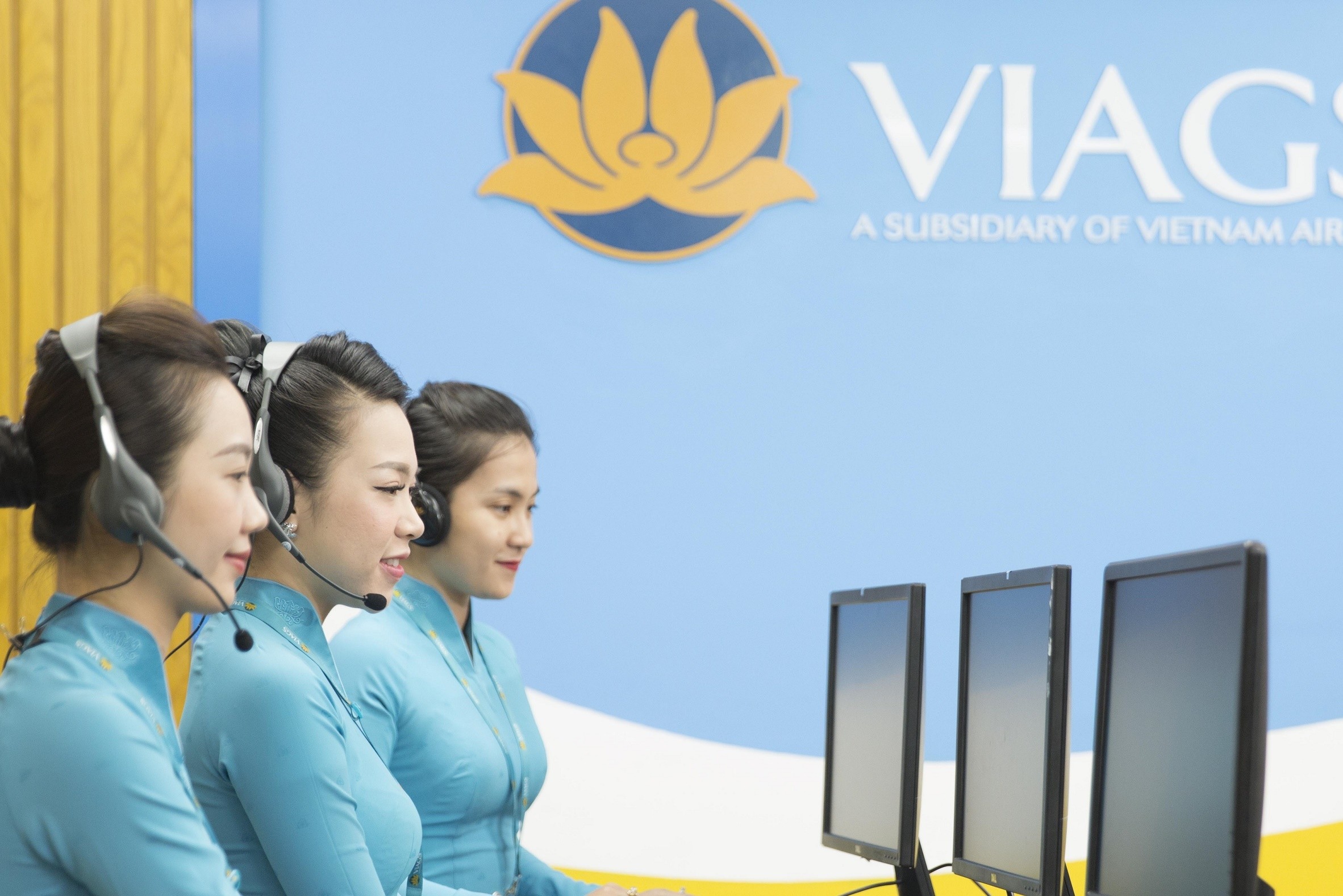 Vietnam Airlines is the first and only airline in Vietnam to provide telephone check-in service
From April 26, 2019, Vietnam Airlines officially launched the check-in service via phone (telephone check-in).
The service is provided by Vietnam Airport Ground Services Company (VIAGS) – a member unit of Vietnam Airlines. Currently, Vietnam Airlines is the first and only airline in Vietnam to provide this convenient service. The service is applied to domestic flights of Vietnam Airlines departing from Tan Son Nhat airport and continues to be studied to expand to other airports in the near future.
To check-in by phone, passengers only need to call the hotline 1900 6265 from 8:00 am to 5:00 pm daily, with a charge of 5,000 VND/minute. The time for passengers to check in by phone is from 12 hours to 2 hours before departure time. With the support of the operator, passengers will be able to confirm the flight schedule and choose the desired seat position easily. Boarding passes will be provided to passengers at check-in counter D1, domestic terminal, Tan Son Nhat airport.
Sharing about this service, Mr. Trinh Ngoc Thanh, Deputy General Director of Vietnam Airlines said: "The implementation of the telephone check-in service comes from the needs of passengers in order to provide a convenient and fast experience. thereby improving the 4-star service quality of Vietnam Airlines and aiming to conquer 5-star quality according to international standards. Besides, this is also the effort of National Airlines in contributing to reducing infrastructure pressure at airports, especially key airports, which are often overloaded like Tan Son Nhat."
Thus, in addition to direct check-in at the airport counter, passengers of Vietnam Airlines have many other convenient options such as self-check-in online (via website, mobile application, at kiosks in Vietnam). airport), check-in by phone (telephone check-in) and check-in outside the airport (in-town check-in). These services help passengers no longer have to worry about queuing for check-in at the counter or missing their flight due to late check-in, giving passengers the initiative and convenience during air travel. Are not.