On the afternoon of July 8, 2022, at the office of ASG Group, the signing ceremony of a Memorandum of Understanding on cooperation between ASG Group Joint Stock Company and Vector InfoTech Pte.,Ltd (Singapore) took place. Attending the signing ceremony, on the side of ASG, there were Mr. Duong Duc Tinh – Chairman of the Board of Directors. Vector InfoTech's representative is Mr. Lau Kok Hui – Chairman and CEO.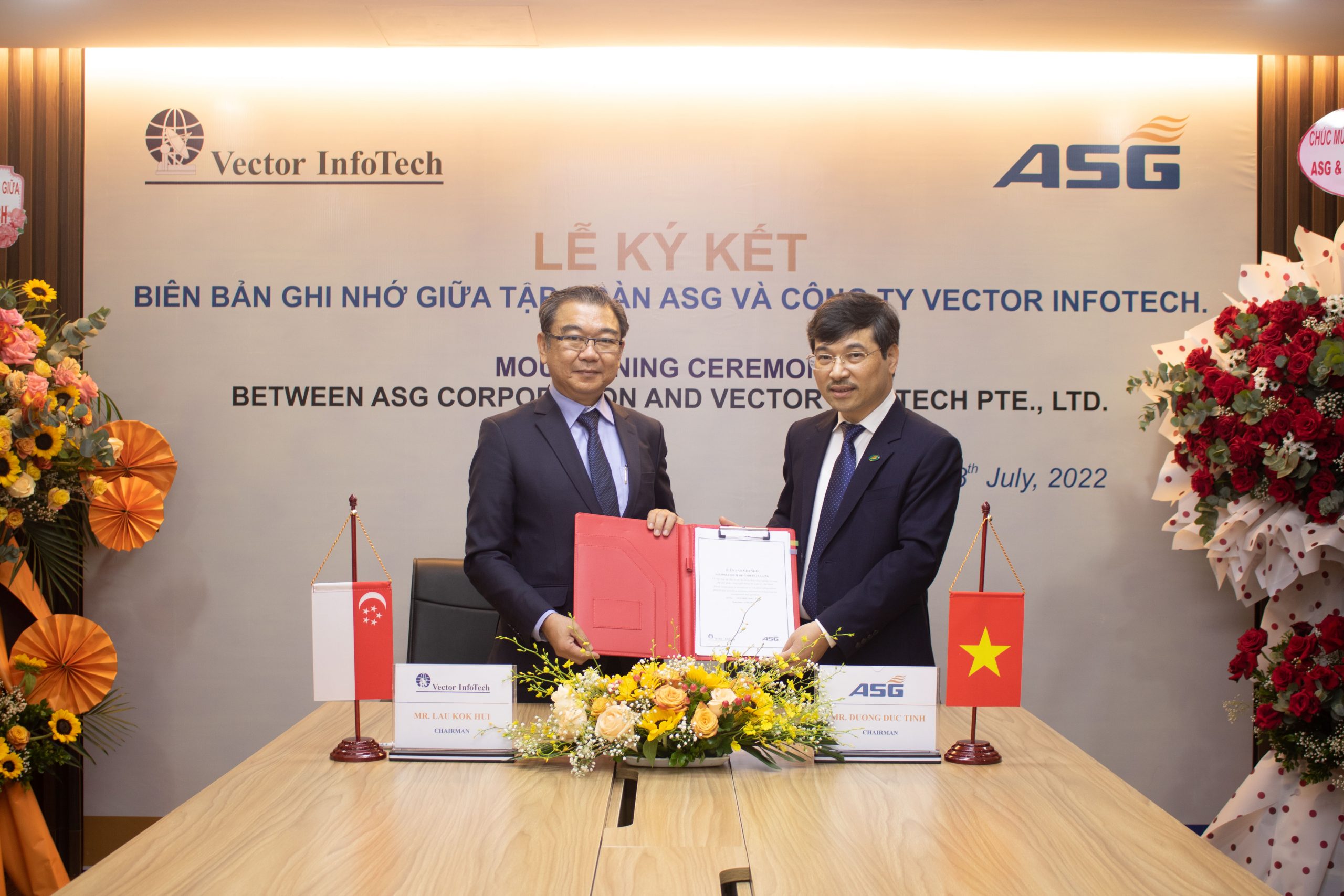 Mr. Duong Duc Tinh – Chairman of the Board of Directors of ASG and Mr. Lau Kok Hui – President and CEO of Vector InfoTech awarded the Memorandum of Understanding between the two sides
Vector InfoTech was established in Singapore with over 30 years of experience in the field of investment and providing technology solutions, end-to-end platform for information and communication technology industries. , intelligent automation systems and network security to optimize and improve management and operation efficiency for multinational enterprises. Currently, Vector InfoTech is providing reliable products, solutions and services to customers in more than 40 countries in important industrial and service sectors of the economy such as infrastructure, energy, etc. , aviation, pharmaceutical … with typical customers such as: ABB, Samsung Engineering, Siemens, PSA.
At the meeting, leaders of the two sides introduced and discussed the potentials, strengths as well as opportunities in the field of infrastructure and industry in Vietnam. On that basis, ASG and Vector InfoTech signed a Memorandum of Understanding to agree on some common principles to cooperate in business development and investment projects.
Within the framework of cooperation, Vector InfoTech will consult, research, evaluate, select solutions, information technology systems to operate projects invested and developed in the future; consulting management and operation technology solutions to improve operational efficiency for the existing Logistics Centers of ASG. At the same time, Vector InfoTech and potential partners will research and participate in joint investment and development of projects that ASG Group is aiming for.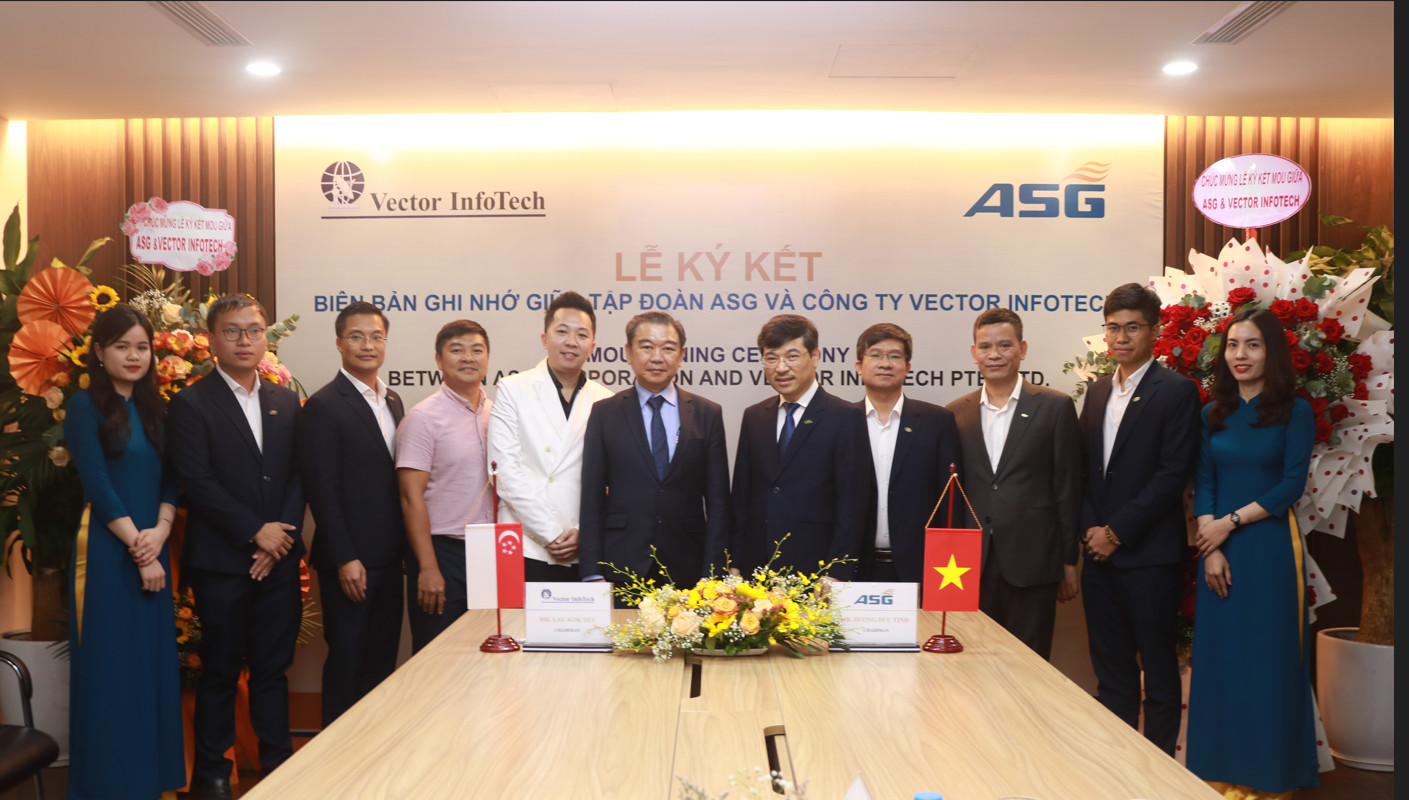 The signing ceremony took place successfully
The signing ceremony of the Memorandum of Understanding took place successfully, this is a milestone marking the reliable and long-term cooperation between ASG and Vector InfoTech. Speaking at the ceremony, Mr. Duong Duc Tinh – Chairman of the Board of Directors of ASG Group wished that this cooperation and investment relationship would open up new development opportunities for both sides in the field of infrastructure. industry and other strategic business areas of ASG in Vietnam and the region.